Transcend the Tummy!
12 Weeks to Reconnect & Align with your Tummy.
Holistic Nutrition & Wellness Services

Transcend the Tummy!
This program will start by restoring your body to a neutral / clean state allowing us to better identify your unique food sensitivities and possible environmental contributors.
Then, for the next 12 weeks, we will implement a BioScan SRT program to rebalance your energetic blueprint and maintain that balance.  We will formulate a plan together that incorporates a daily mindfulness routine along with food choices and activities that align with your body; a plan that works for you and your lifestyle.
Our weekly coaching calls will provide the on-going support you need to achieve your goals and transcend the barriers to optimal health!
Transcend The Tummy program includes:
12-week BioScan SRT program
Daily mindfulness routine
Customized food plan – based on identified food sensitivities
Structure for daily activity and movement
Weekly coaching calls and on-going text message support
Easy and delicious recipes and handy grocery lists
Meal prepping tips and withdrawal hacks
Daily self-care checklist
Recommendations for optimal sleep
"I'm happy that I met my goals with the program which were to become more mindful about what I put in my body and to manage my sugar addiction. I was worried that I wouldn't be able to stick it out, given the number of major food categories I had to eliminate from my diet, but I surprised myself.
The 14-day period was manageable and went by quickly – after all, it isn't a lifetime, just 14 days to try something healthy for my body.
I liked how the first two days focused on preparing both my pantry and my mindset. Once on the detox, after the second and third day, it just became habit to stick with the food groups I was allowed and steer clear of those I wasn't. It was much easier than counting calories or points."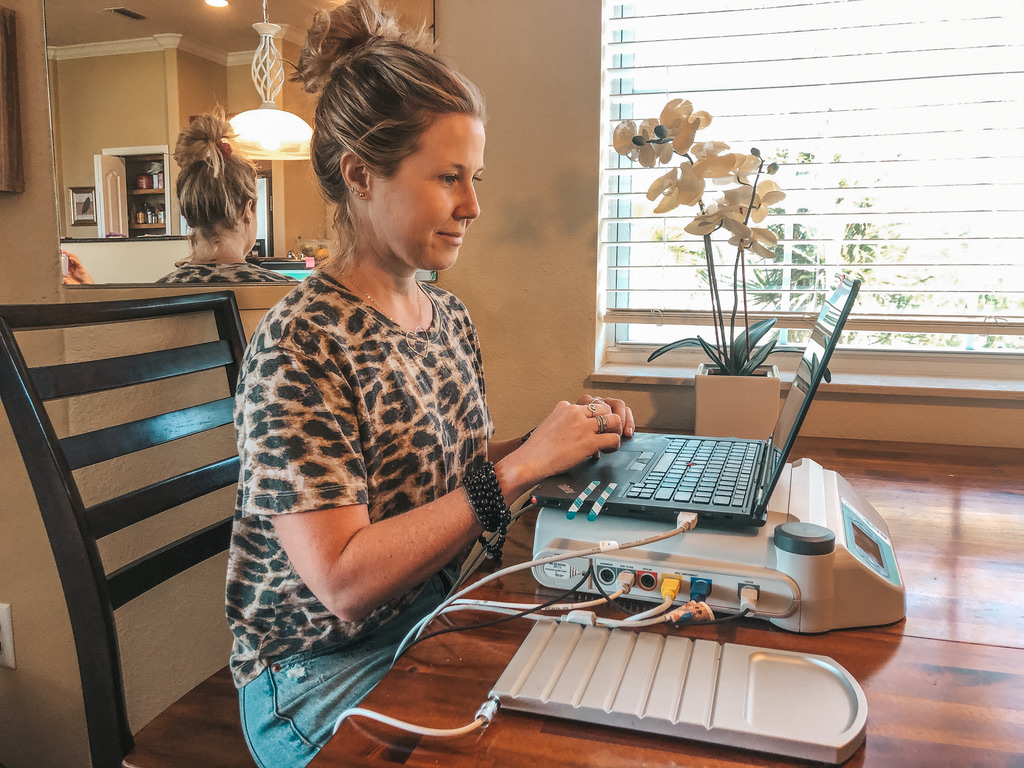 Recharge your body for spring!
Spring Scan Special: Receive a private scan for just $47 ($147 value)
Address specific health concerns
Scan your blood health
Check your chakras and meridian points
Assess your digestive system
Receive a nutritional analysis and recommendations on supplements
Gain insight on your overall physical performance
Identify harmful toxicities
Just fill in a questionnaire and you'll receive your scan report and recommendations within 2 days!
"Thanks to your 14-day detox program and your coaching, I feel I am ready to face the holiday season with some self control and some new habits of mindful eating. I have increased energy to get to projects that I've been putting off for some time. And though it wasn't a specific goal, I'm also a few pounds lighter – 8 to be exact, which was a surprising outcome for me. And yet I didn't feel like I was depriving myself too much – just making healthy choices."