Feel Full, Fresh and Alive – Not Deprived
Let a certified holistic nutritionist and wellness expert inspire healthy change from the inside out
Hi Love,
I'm Andrea Louden, a Toronto-based holistic nutritionist/health coach – and I am  passionate about nourishing your body, mind and soul! When it comes to total health, I believe what you eat is just the beginning.
For years, I battled digestive issues and stress. It led me to experiment with many different supplements, diets, spiritual practices and health programs until I hit upon a  powerful "wellness" combination – a perfect storm – that healed me and transformed my lifestyle.  Today, I bring my 'tried and tested' wellness findings, best-kept health secrets and leading-edge nutrition expertise to you.
My holistic wellness programs combine mindfulness, movement and pure natural, delicious foods to launch you to spectacular levels of radiant health. Whether you are looking to lose weight, heal from illness, gain energy – or just feel great again – I invite you to join me on an exciting journey to a beautiful, vibrant and healthier you.
Love,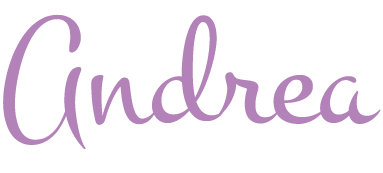 About Andrea
Andrea Louden is a Certified Nutritional Practitioner and a graduate of  the Institute of Holistic Nutrition. She is also currently completing her certificate in Holistic Health Coaching through the Health Coach Institute. Her career in health, wellness and nutrition has spanned, holistic nutrition counselling, weight loss coaching and work as a sous chef for an internationally renowned chef and health educator, Joanne Gerrard Young, Founder of "The Healing Cuisine".
After 10 years of battling and finally overcoming her own digestive problems, she truly 'walks the walk' – and is a living success story, a testament to the power of the wellness wisdom that she  brings her clients. Her philosophy is an 80/20 eating lifestyle (unless on a strict eating regime) sprinkled with a  daily meditation and movement routine. Above all things, Andrea believes in being an advocate for your own health, since you are the only one that really knows what works for your body.
"Andrea's Detox program is simply put transformational!!! I feel empowered and very present to the foods I'm selecting that are aligned with how I want to feel. Before working with Andrea I wasn't very conscious about the foods I was choosing and have wanted to change some eating habits. Andrea was pivotal in helping me crush these goals!!!"
"The Detox was an eye opener to what we have been buying on a regular basis. I now have been reading labels a lot before purchasing an item. You were an inspiration to us making us accountable for our food choices. Your videos were very informative and well thought out."
"I had a wonderful experience participating in a 14-day detox with Andrea. As a vegetarian, she created a personalized menu for me that included tasty food that I love to eat. Through the experience I learned so much. I identified some of my unhealthy eating habits. I learned substitutions for junk food that is both delicious and nutritious. I also lost some weight which never hurts!"
"Your advice on how to handle a social event was perfect and it came in handy on at least four occasions during thedetox and continues to be my go-to strategy if I don't want to be lured into eating food that's free  and available, but not what my body wants"
Bring out the best, most beautiful and luminous you!
Discover the link between the health of your gut and the way that you feel!
Learn about my 10 Digestion Secrets simply by signing up now!