Traditional Chinese Medicine
Stimulate your body's own healing mechanism 
Holistic Nutrition & Wellness Services

Traditional Chinese Medicine
Traditional Chinese Medicine (TCM) is a natural health care system that dates back at least 2000 years (200 B.C.) that uses mind body practices, emphasizing disease prevention and holistic treatments.  
TCM practitioners view the body as a complex network of interconnected parts – also recognized as "Qi" – rather than separate systems or organs.  TCM is about bringing harmony to those systems using a variety of practices such as:
Acupuncture
Herbal remedies
Dietary advice
Stress/emotional support
Exercise (including tai chi)
Qi gong 
Treatments (such as cupping and moxibustion)
As someone currently training in this craft, I am welcoming new patients in the Ft. Lauderdale Student Clinic starting in April 2022!
Cost is approximately $10.00 for a 60 minute appointment with myself and an upper-year acupuncture student. 
Includes a 45 minute intake for the first appointment (total 90 minutes)
30 minute treatment 
Assessment and recommendations
 Some may qualify for an earlier appointment at no charge!  Click "I'm interested" to send me an email and we will determine which option is best for you!
Just some of the benefits of Acupuncture:
Stimulates the central nervous system to trigger the bodies natural healing abilities
Address a variety of common ailments including blood pressure, chronic pain, stress, immune system, acid reflux, hormone imbalance, weight management, allergies etc….
Increase energy and improve sleep
Enhance mental clarity 
Improve health after medical procedures
"The Gentle Detox was a very quick decision on my part. I'm a working mom, with kids in many activities and knew that I was eating too many quick meals. It has reset my body and thinking as to what I'm putting in my mouth. And,  in 2 weeks lost 10 lbs as a bonus! Thanks for the kick start Annie!"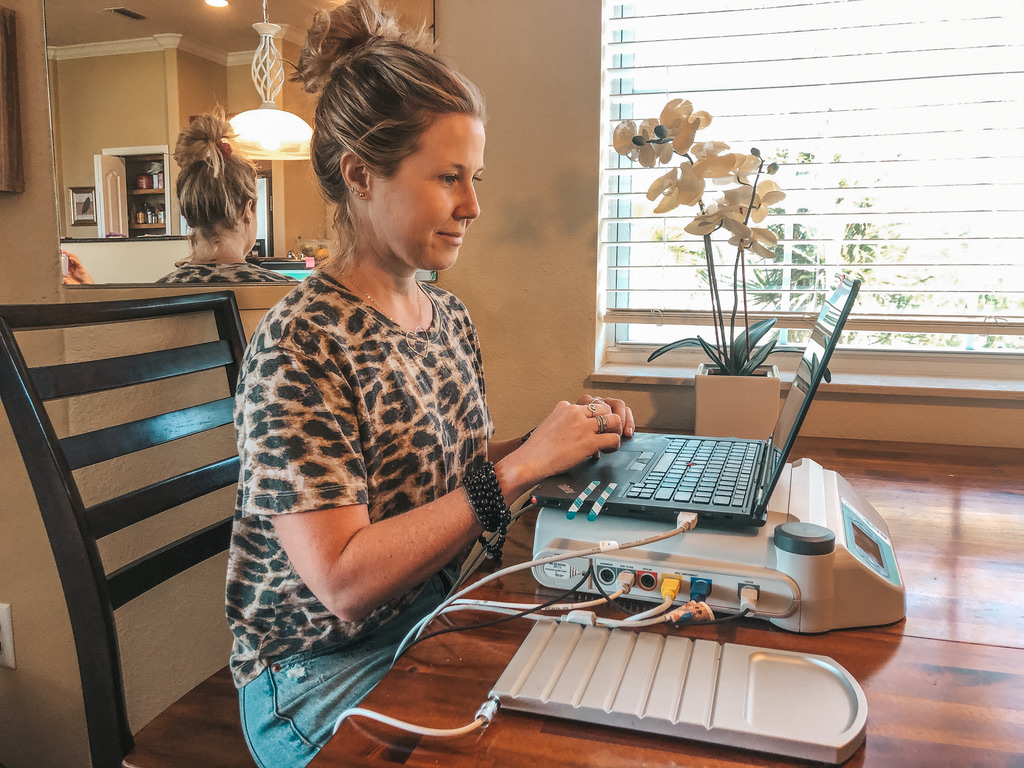 Recharge your body for spring!
Spring Scan Special: Receive a private scan for just $47 ($147 value)
Address specific health concerns
Scan your blood health
Check your chakras and meridian points
Assess your digestive system
Receive a nutritional analysis and recommendations on supplements
Gain insight on your overall physical performance
Identify harmful toxicities
Just fill in a questionnaire and you'll receive your scan report and recommendations within 2 days!
"Thanks to your 14-day detox program and your coaching, I feel I am ready to face the holiday season with some self control and some new habits of mindful eating. I have increased energy to get to projects that I've been putting off for some time. And though it wasn't a specific goal, I'm also a few pounds lighter – 8 to be exact, which was a surprising outcome for me. And yet I didn't feel like I was depriving myself too much – just making healthy choices."