Medical Intuition
The Spiritual side of healing
Holistic Nutrition & Wellness Services

Medical Intuition Sessions
As I dig into more of the spirituality side of healing, I began to get curious with my gift and skill of seeing and hearing things when I tap into my clients energy fields.
At first, I thought I was making it up. The images that would catapult into my mind were so unique to the person that I was giving the reading for. Sometimes, in the moment, the things that I would tell my clients did not make much sense. And that is perfect. As time went on, the images and words began to materialize. 
I start each session with a short meditation, asking for your permission to enter your energy field.
All you have to do is sit back and relax, oh and of course be open to whatever pops!
At the end of our session, I will provide you with the session notes, so no need for you to stress about writing things down. 
Excited to get working with you so we can uncover what needs to be unearthed!
My Medical Intuition Sessions Include:
Choice  of 20 or 40 minute session
A 3 Card Pull
Natural healing modality practices (affirmations, tapping, energy work)
A Prescription of what you are meant to put into action
"I'm happy that I met my goals with the program which were to become more mindful about what I put in my body and to manage my sugar addiction. I was worried that I wouldn't be able to stick it out, given the number of major food categories I had to eliminate from my diet, but I surprised myself.
The 14-day period was manageable and went by quickly – after all, it isn't a lifetime, just 14 days to try something healthy for my body.
I liked how the first two days focused on preparing both my pantry and my mindset. Once on the detox, after the second and third day, it just became habit to stick with the food groups I was allowed and steer clear of those I wasn't. It was much easier than counting calories or points."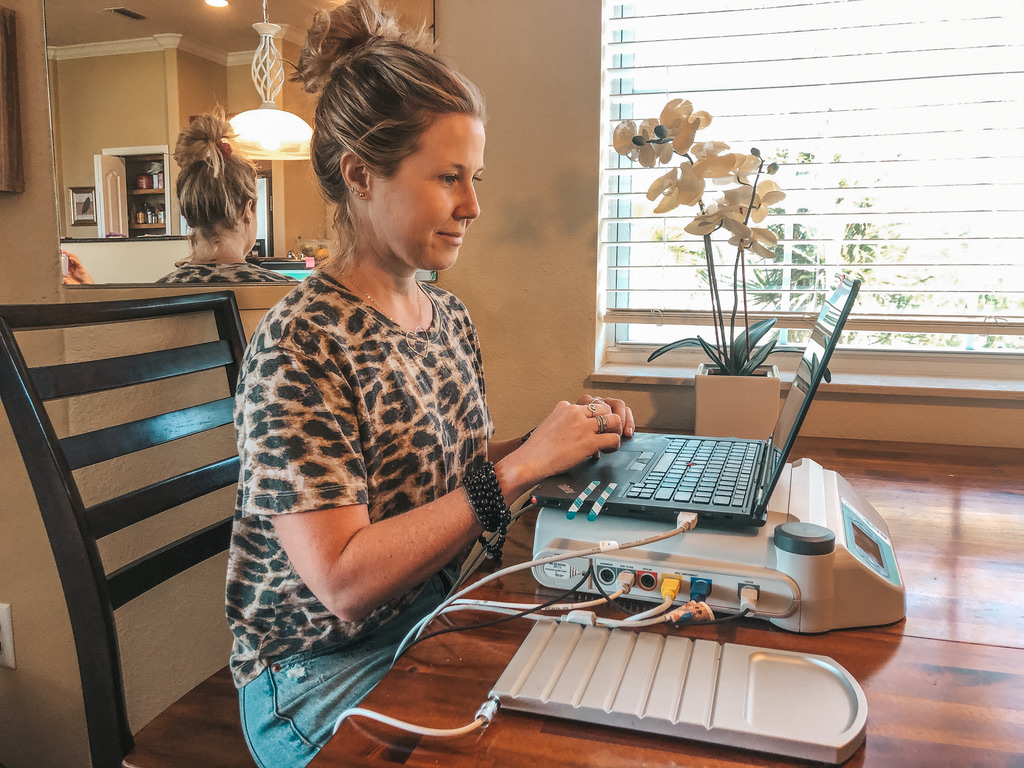 Recharge your body for spring!
Spring Scan Special: Receive a private scan for just $47 ($147 value)
Address specific health concerns
Scan your blood health
Check your chakras and meridian points
Assess your digestive system
Receive a nutritional analysis and recommendations on supplements
Gain insight on your overall physical performance
Identify harmful toxicities
Just fill in a questionnaire and you'll receive your scan report and recommendations within 2 days!
"Thanks to your 14-day detox program and your coaching, I feel I am ready to face the holiday season with some self control and some new habits of mindful eating. I have increased energy to get to projects that I've been putting off for some time. And though it wasn't a specific goal, I'm also a few pounds lighter – 8 to be exact, which was a surprising outcome for me. And yet I didn't feel like I was depriving myself too much – just making healthy choices."